By Lucas Wood
DRUMS - Shortly after 8:30 this morning, Sunday, September 11th, Butler Township Police were summoned to the area of 773 St. John Road for a report of an MVA involving two vehicles.
The investigation concluded both vehicles were traveling west in the westbound lane of St. Johns Road.

The vehicle operated by Lorraine Klinger, 82, of Drums, attempted to turn into a parking lot in the area.

As Kinger's vehicle was turning a second vehicle operated by Brianna Marie Burfor, 20, of Mountain Top, attempted to pass it on the right hand side of the roadway.

Burford"s vehicle struck Klinger's vehicle causing minor damage to both vehicles.

Burford reported minor injuries, but refused treatment from EMS personal on scene.

Both vehicles were able to be driven from the scene.

​Valley Regional Fire and EMS assisted on Scene
Powered by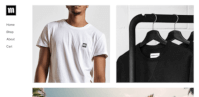 Create your own unique website with customizable templates.
Photos used under Creative Commons from Anton Jackson, astrologyphotographywesildssharon