By Lucas Wood
HAZLETON, Pa. -- Minutes before 5:30 on Monday afternoon, Hazleton Police, Fire, and APTS responded to Maple Street and North Bennett Court on report of a motor vehicle accident involving at 12-year-old male driving a bicycle that collided with an SUV style vehicle.
The driver of the vehicle was uninjured and the juvenile was removed to LHVH for chest pains.
Powered by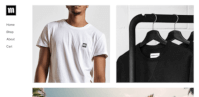 Create your own unique website with customizable templates.
Photos used under Creative Commons from Anton Jackson, astrologyphotographywesildssharon