HAZLETON - A little after 1:30 this afternoon, a car ignited in flames at 924 North the intersection of commerce drive, near the Turkey Hill gas station. The following photos were sent in to us by an eyewitness.​
UPDATE: We can confirm that the sole occupant was able to exit the vehicle without injury.
Powered by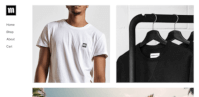 Create your own unique website with customizable templates.
Photos used under Creative Commons from Anton Jackson, astrologyphotographywesildssharon