HAZLETON, Pa. -- Shortly before 8 o'clock, Monday night, Hazleton Chief of Police, Jerry Speziale posted on Facebook that a fugitive was arrested on a rooftop this evening.
A press release is expected to following at some point tonight or tomorrow morning.

We'll keep you posted on HazletonHeadlines.com as more information is made available to us.
Powered by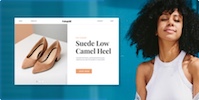 Create your own unique website with customizable templates.
Photos used under Creative Commons from Anton Jackson, astrologyphotographywesildssharon