By Lucas Wood
Today, we are pleased to announce our partnership with Citizens Against The Shredder (C. A. T. S.)
CATS is a campaign, which was launched to provide information and focus opposition to the automobile shredder being built in the Green Ridge section of Hazle Township.
Join them on Facebook at this link and learn more about it about
this link.
Powered by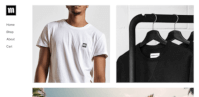 Create your own unique website with customizable templates.
Photos used under Creative Commons from Anton Jackson, astrologyphotographywesildssharon