HAZLETON, Pa. -- On Sunday, August 6th, at around 1:30 in the early morning hours, Hazleton Police were dispatched to Wyoming and Greet Street for a report of a male shooting.
Hazleton Police arrived on the scene finding two victims, a 43-year-old male and a 47-year-old male.

Both victim sustained non-fatal gunshot wounds and were transported to an area trauma centre for treatment.

Hazleton Crime Detectives and the Pennsylvania State Police Forensics Services Unit responded to the scene and the investigation continued.

At approximately 3:20 AM, Hazleton Patrol Units, Sgt. J. Babula, B. Dubin, J. Speziale backed up by the Pennsylvania State Police took 32-year-old, Juan Umpierre-Melendez, of Hazleton, into custody at Diamond Avenue and Cedar Street.

Three vehicles were towed from the scene as part of the investigation.

Juan is presently being charged with Aggravated Assault, Simple Assault and Reckless Endangering, while the investigation is ongoing.

Arraignment has not been scheduled at this time.

Statement by Chief of Police, Jerry Speziale:
"The dedication of the Hazleton Police is indicative of their tireless efforts, which led to the capture of Melendez so quickly."

Statement by Mayor Jeff Cusat:
"It's evident if you break the law in Hazleton you will be caught and arrested."
Powered by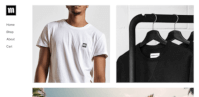 Create your own unique website with customizable templates.
Photos used under Creative Commons from Anton Jackson, astrologyphotographywesildssharon