HAZLETON, Pa. -- On Saturday, June 17th, around 2:15 in the afternoon, Hazleton City Patrol Units responded to Lehigh Valley Hospital on a male victim who sustained a single gunshot wound to the neck and facial area.
An investigation determined an incident occurred on 300 block of East Diamond Avenue where the three males in a vehicle were shot at by a male later identified as Cristian Carrion-Ruiz.

One male was hit in the neck and facial area, the other was grazed in the leg and one was not wounded.

As a result, an intensive investigation and manhunt immediately commenced by members of the Hazleton Detective and Patrol Division for the shooter in this incident.

The investigation revealed that Cristian Carrion - Ruiz, of 701 E. Diamond Avenue, Hazleton, Male - Hispanic, 22 YOA was the individual responsible for the shooting.

Chief Jerry Speziale put out a BOLO "Be on the lookout" through Luzerne County 911 Communications to all area police for Carrion-Ruiz and at approximately, 8:00PM, Speziale, on scene, decided to activate the Hazleton Police Department Special Operations Group and had 701 E. Diamond Street surrounded while the Hazleton Police and Fire Department blocked off East Diamond Avenue in both directions from vehicular or pedestrian traffic for safety reasons.

Hazleton Police then evacuated the residents and children from the location by telephone that were not involved and notified area residents close to the location to stay in their home for safety.

Shortly thereafter, Hazleton Police lit up the home with lighting and utilized the police public address system to call out Carrion-Ruiz from inside the location. After several calls were made, the above suspect exited the location and was directed to get into a safe prone position with his hands on his head so the Special Operations Group could safely make the arrest of Carrion-Ruiz. Carrion - Ruiz was placed under arrest without any further incident and transported to Hazleton Police Headquarters for processing. Carrion - Ruiz is charged with (3) Counts of Aggravated Assault - Causing Serious Bodily Injury and (3) Counts of Attempted Aggravated Assault - Causing Serious Bodily Injury.

Carron-Ruiz will be transported to the Luzerne County Correctional Facility and be arraigned in the morning.

Statements by Chief of Police, Jerry Speziale:
"The tireless efforts by the men and women of Hazleton's Finest are indicative of making a safer Hazleton."
"The Luzerne County Communications Center was instrumental in capturing this individual and did a remarkable job."
Powered by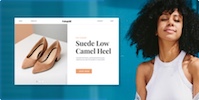 Create your own unique website with customizable templates.
Photos used under Creative Commons from Anton Jackson, astrologyphotographywesildssharon