HAZLETON, Pa. -- A once historic church in the City of Hazleton has turned into a heroin den, a hiding place, for drug users to get high in.
Today, our friend
Jay Drone on YouTube
uploaded a video featuring exclusive, inside shots of the building. Check it out below.
Powered by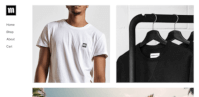 Create your own unique website with customizable templates.
Photos used under Creative Commons from Anton Jackson, astrologyphotographywesildssharon