HAZLETON, Pa. - This afternoon, a monument stone fro K-9 Griz was unveiled at Hazleton City Hall.
K9 "Griz," Badge #11, who was assigned to the Patrol Division and assigned to Corporal Kirk Wetzel.

After undergoing surgery, he died on July 1st 2016.

Griz was an 11- year-old German Shephard cross trained in Patrol and Narcotics Detection.

He suffered from an infection, which created medical complications.

Griz had been with the agency since November of 2005 and his end of watch was on July 1, 2016.

When Griz passed away in the summer, Mayor Cusat and others initially made statements in a press release issued to local media:

Statement by Mayor Jeff Cusat:
​
"As Mayor, Griz was an essential part of the department and truly an officer in every sense of the word that will be missed by us all."

Statement by Chief of Police, Jerry Speziale:

"Griz served the department and residents for over a decade and will receive the appropriate honors."

Statement by Corporal Kirk Wetzel:

"Griz was an outstanding partner and companion; his absence will be a tremendous void."
Powered by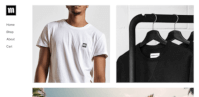 Create your own unique website with customizable templates.
Photos used under Creative Commons from Anton Jackson, astrologyphotographywesildssharon