ELYSBURG, Pa. -- This Saturday, April 29th, Knoebels Amusement Resort is set to open for the warm weather season.
A "buy one ride-all-day pass, get one free" promotion is being offered both this Saturday and Sunday.
The handstamp building will open at 10:30 in the morning.
Pricing (Haunted Mansion excluded):
Basic General (exludes wooden coasters): $32.00

Basic Under 48" (excludes wooden coasters): $22.00

Plus Wooden Coasters General: $40.00

Plus Wooden Coasters Under 48": $27.00
The park will be open weekends only through Memorial Day.
Powered by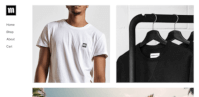 Create your own unique website with customizable templates.
Photos used under Creative Commons from Anton Jackson, astrologyphotographywesildssharon