HAZLETON, Pa. -- On Saturday, February 4th, at approximately 11 o'clock PM, an arrest was made in by the Hazleton Police Department.
The Luzerne County Drug Task Force arrested Anthony Gutierrez, 41, of West Hazleton, for a felony count of Possession with Intent to Deliver a Controlled Substance, following an investigation into the sales of illegal narcotics in which Anthony was found to be in possession of heroin/fentanyl.

​The Luzerne County Drug Task Force was comprised of officers from the Hazleton City Police Department Narcotics Unit as well as The West Hazleton Police Department.

Anthony was also determined to be wanted by The Pennsylvania State Board of Parole and Probation for a parole violation.

​Following his arrest, Anthony was remanded back to a State Correctional Institution.
Powered by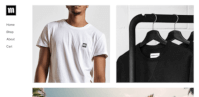 Create your own unique website with customizable templates.
Photos used under Creative Commons from Anton Jackson, astrologyphotographywesildssharon