By Lucas Wood
The following was released just moments before 6:00 this afternoon by Hazleton's chief of police, Jerry Speziale.
On February 10, 2016, the Hazleton City Police Department, Narcotic Bureau in conjunction with the DEA Scranton Resident Office executed two search warrants and arrested one individual identified as Juan "ELVIS" Monsanto 55 years of age. Monsanto is a resident alien from the Dominican Republic residing in Hazleton, PA for approximately (9) years. Warrants were executed at 38 East 1st Street, 2nd floor and 37 East Diamond Avenue, Apartment 2.

During the search investigator's discovered approximately 1lb. of Crystal Methamphetamine, 2 ounces of Cocaine, large quantities of packaging material commonly used for packing heroin and cocaine, as well as a loaded firearm.

Additional arrests are expected in the near future.

STATEMENTS:
"This investigation is the result of the collaborative effort between our department and the Drug Enforcement Administration"

"This is a substantial amount of methamphetamine, which is a deadly drug on our streets."

"This is a clear example of the fine work by the men and women of the Hazleton Police Department and their tireless efforts in making a safer city"

"There's a zero tolerance, so if you dare to sell drugs in our city, we will pursue you until we bring you to face swift and decisive justice"

​Jerry Speziale
Chief of Police
(570)599-2380
Powered by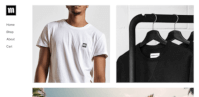 Create your own unique website with customizable templates.
Photos used under Creative Commons from Anton Jackson, astrologyphotographywesildssharon