​HAZLETON, Pa. -- on Thursday, April 6, 2017, West Hazleton Police alerted the Hazleton Police Department at approximately 4 o'clock in the afternoon, about an incident that occurred on Highway 93 involving a male pointing a handgun in the face of a victim and demanding money.
On Thursday, April 6, 2017, at approximately, 4:45PM, an armed robbery was committed at Pence's Store, 586 Alter Street where approximately $2000 dollars was taken by a male brandishing a handgun.

On Saturday, April 8, 2017, at approximately 10:48 AM, a male fitting the same description entered the Pantry Quick on West Diamond Avenue and brandished a black and silver handgun and pointed it at the cashier demanding the employee open the register and give him all the money. The male was unable to get any money or merchandise and fled south on North Lincoln Street.

After an arduous investigation the male involved in the three incidents was subsequently identified as 29-year-old, Kurt Mumie, formerly of Sugarloaf, with no permanent address.

On April 9, 2017, at approximately, 1:00AM, after a succinct and tireless investigation by the Hazleton Detective Division, members of the Hazleton Detective, Narcotics, K-9 and Patrol Division took Kurt Mumie into custody at a location in the 200 block of Pine Street.

The DEFENDANT was charged with two counts of Robbery, Terroristic Threats, and Theft for the robbery that occurred on April 6, 2017 at Pence's located on Alter Street.

The DEFENDANT was transported to LCCF for overnight arraignment.

Chief of Police, Jerry Speziale issued the following statements in a press release this morning:

"The entire department played an integral role in this investigation, we were all out until the early morning hours on Sunday."

"If you commit a robbery in our City, whether you cross a jurisdiction border or an ocean, we are going to reach out and grab you and bring you back to face justice."
Powered by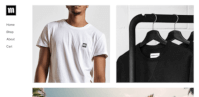 Create your own unique website with customizable templates.
Photos used under Creative Commons from Anton Jackson, astrologyphotographywesildssharon