By Lucas D. Wood
DRUMS, Pa. -- On Friday, February 23rd, at around 10 o'clock, the Butler Township Police Dept. received information from the Keystone Job Corps Center (KJCC) Security Director about a threat of a possible school shooting at the campus.
An investigation was initiated and it was discovered that the threats were communicated from one student to another student through text messaging.
The student who received the text messages reported it to KJCC staff.
The individual sending the text messages was identified as 20-year-old, Drums-native, Austin T. Lehman.
As a result of the investigation Lehman was taken into custody.
He was charged with Terroristic Threats.
He was arraigned by Magisterial District Judge Daniel O'DONNELL of District Court 11-3-03. Monetary Bail was set at $100,000.
A Preliminary Hearing is scheduled for March 7th at Luzerne County Central Court.
Powered by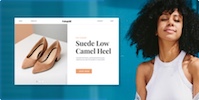 Create your own unique website with customizable templates.
Photos used under Creative Commons from Anton Jackson, astrologyphotographywesildssharon