HAZLETON, Pa. - On Monday, December 26th, around 7:30 at night, Hazleton Police responded to the 100 block of Muir Avenue in Hazleton for an armed-barricaded suspect inside a home.
The 911 caller indicated that the suspect, later identified as Eric McAdams was inside the location on the 2nd floor, inside a bedroom believed to be holding his girlfriend from her own free will, while threatening to "shoot."

It was also reported that another female inside the home attempted to intervene between the actor and his girlfriend at which point McAdams pointed the weapon at the head of this female and ordered her out of the room.

Hazleton patrol units responded with the assistance of PASP, West Hazleton Police and Butler Township PD.

Police officers secured the location and established a perimeter of the house.

The officers safely removed other occupants of the home and contact was made with the suspect over a Public Address system.

After ordering the suspect out of the home, the suspect came out without incident with his hands in the air along with his unharmed girlfriend.

McAdams was now taken into custody with out further incident. Hazleton Police seized a loaded 12 gauge, Mossberg shotgun from the location and the suspect was placed under arrest and transported to HPD for processing.

McAdams has been charged with Unlawful Restraint, (2) counts of Simple Assault and (2) counts of Recklessly Endangering Another Person and is being transported to the LCCF pending a preliminary hearing.

Police Chief, Jerry Speziale issued the following statements in a press release:

"Thanks to quick and decisive action by the officers involved, everyone was removed safely, a weapon recovered and the actor apprehended."

"The courage and selfless disregard for personal safety displayed by the officers involved is indicitive of their dedication to the citizens."

Powered by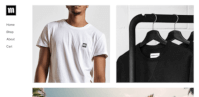 Create your own unique website with customizable templates.
Photos used under Creative Commons from Anton Jackson, astrologyphotographywesildssharon