via HPD Press Release
HAZLETON, Pa. -- ​Today, at approximately 3:30 PM, Officer Ryan Mariano was on aggressive driving patrol in the area of Locust and 5th Street when a vehicle occupied and operated by 27-year-old, Jonathan Vega, failed to stop at the stop sign at Locust and 5th.

Officer Mariano, conducted a motor vehicle stop at which time the above individual attempted to discard drugs in US currency.

Mariano, place the individual under arrest without incident and recovered 25 bundles, approximately 250 bags of heroin, $1893.00 and 3 cell phones.

Vega has been transported to Hazleton police headquarters where he will be charged with possession with intent to distribute heroin.

Vega will be processed and arraigned later.

The following statements were made by Chief of Police, Jerry Speziale:
"The department had a meeting today discussing a citywide crack down on drugs guns and any behavior that disrupts the quality a life of our residents."
"We will continue every possible means involving those involved in group violence, drugs or any other illegal activity with saturated patrols and zero tolerance. "
Powered by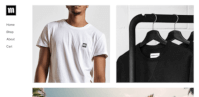 Create your own unique website with customizable templates.
Photos used under Creative Commons from Anton Jackson, astrologyphotographywesildssharon