MCADOO - Van Hoekelen Greenhouses, (VHG) plans to start a new company, TheraBloom, that will apply for a state permit to grow and process medical marijuana, according to VHG officials.
​In the late 80's, Van Hoekelen Greenhouses was founded by Alexander van Hoekelen's parents.

Alexanders tells local media that the chances of obtaining a permit are equivalent to winning a lottery ticket.

He's solely depending on the community's support for plans to progress.

Alexander is hoping for the community to realize that medical marijuana growers can provide relief to suffering patients, in addition to providing jobs for our area.

Currently, VHG employs 160 people.

If Pennsylvania officials approve TheraBloom's request for a permit, VHG will expand it's operations in McAdoo.

Express your thoughts on this topic by using the hashtag: #HazyTalk
Powered by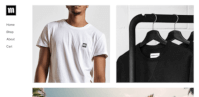 Create your own unique website with customizable templates.
Photos used under Creative Commons from Anton Jackson, astrologyphotographywesildssharon