By Lucas D. Wood
HAZLETON, Pa. -- On Tuesday morning, Hazleton Police issued a press release announcing two successful drug raids in the City.
Following a three month investigation, Hazleton Narcotics Detectives in conjunction with the Luzerne County Drug Task Force raided two locations: 833 north Locust St Hazleton and 8 Deer Run Road Apt 1 West Hazleton.
Cody Tatro of 8 Deer Run Road in West Hazleton was arrested as a result of the raids.
He was charged with Possession w Intent to Distribute and various other narcotics related charges.
The following was seized in the drug raids:
​$13,210 cash
54 g coke
6.25 lbs Marijuana
16 containers of spice
2 guns
2 scales
2010 BMW
Chief of Police, Jerry Speziale, issued the following statement:
​ "We will continue to attack the illegal drug trade affecting our city in collaboration with our federal, state and local counterparts."
Powered by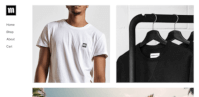 Create your own unique website with customizable templates.
Photos used under Creative Commons from Anton Jackson, astrologyphotographywesildssharon