By Lucas D. Wood
HAZLETON, Pa. -- On Sunday, August 10th, at approximately 9:40 at night, Hazleton Police were dispatched to the area of the 700 block of West 4th Street on a call for shots fired.
The Call reported several shots fired at this location, which were unfounded.

Upon arrival, officers made contact with the victim who reported that two white males damaged her sister's car by smashing the windshield with a large cinder block and mirror with a baseball bat.

Officers observed a large cinder block laying on the hood of the vehicle and half of a broken baseball bat on the ground.

Officers learned that one of the family members a witness to the event was following the male actor later identified as 39-year-old, Land Hicks, of Hazleton with his vehicle.

Officers were dispatched to the area of Church and Magnolia Street where Land Hicks was found to be on the sidewalk being held by the family member as officers arrived.

When Hicks was about to be taken into custody, he refused verbal commands several times to present his hands for cuffing denying that he had done anything.

Hicks' arms had to be forcibly placed behind his back for cuffing.

Hicks was transported to LVH for treatment of a complaint of pain of his right leg and foot as a result of being struck by the vehicle in the incident.

Chief J. Speziale was on scene and called in the detective bureau based on the evidence, value of damage and witnesses involved.

Detective Lt W. Gallagher and Detective B. Green and completed the charges following the investigation.

​Hicks is charged with Criminal Mischief a Misdemeanor 2 and Resisting Arrest and will be arraigned overnight after being transported and lodged at LCCF. (Z. Molinaro/Chief J. Speziale/W. Mazur/K. Crawford)
Powered by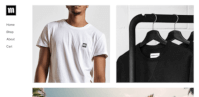 Create your own unique website with customizable templates.
Photos used under Creative Commons from Anton Jackson, astrologyphotographywesildssharon