HAZLETON, Pa. -- Today, shortly before 4 o'clock, members of the Hazleton Police Department Patrol Division responded to the Capri Lounge at 2nd and Alter Street on a call for a man with a crow bar attempting to gain entry into a room at the location.
Units responded expeditiously and found a male breaking into a room at the location and arrested him without incident.

The male was identified as 44-year-old, Mariusz Wlodyka, and charged with possession of a controlled substance, Heroin, Possession of Instruments of a Crime, Criminal Mischief, Burglary and Criminal Trespass.

Wlodyka will be arraigned later this evening.

Statement by Chief of Police, Jerry Speziale:
"The officer's ability to see the situation for what it was and quick response resulted in the capture of this subject."
Powered by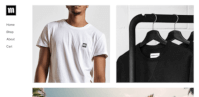 Create your own unique website with customizable templates.
Photos used under Creative Commons from Anton Jackson, astrologyphotographywesildssharon