HAZLETON, Pa. -- On Saturday, June 10, 2017, Hazleton City Police were dispatched to an address in the area of 1st and Wyoming Street.
Upon arrival, officers found two adult males fighting.

It was later determined that one male was the father of the victim.

Preliminary investigation, revealed one of the males was the father of the victim who allegedly walked into a room and discovered 19-year-old, John Wardingo, pulling his pants up and the 6-year-old male victim laying on the bed with his pants down.

Officers immediately reacted and took the male into custody who was transported back to HPD Headquarters.

While at HPD Headquarters the male was interviewed by the Hazleton City Police Detectives Unit.

Wardingo admitted that his penis entered the anus of the victim for a short time.

Wardingo was charged with Rape of Child, Involuntary Deviate Sexual intercoarse, and other related crimes.

A preliminary hearing date is not set at ths time.

Assisting in this investigation was the Luzerne County District Attorney's Office.

Chief of Police, Jerry Speziale, issued the following statement in a press release:
"This is such a heinous act and swift and decisive justice will be delivered."
Powered by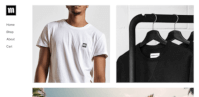 Create your own unique website with customizable templates.
Photos used under Creative Commons from Anton Jackson, astrologyphotographywesildssharon