HAZLETON, Pa. - Early this morning, around 1 o'clock, a vehicle was broken into on North Wyoming Street in the city of Hazleton.
Stolen from the vehicle were two black police duty bags, as well as a hunting bag containing weapons and police gear, according to the vehicle's owner.

​Surveillance video footage has been turned over to Hazleton Police.

Suspect's described as being tall, and seen wearing a grey or blue hoodie with jeans.

Anyone with information is asked to contact Police at 570-459-4940
Powered by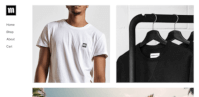 Create your own unique website with customizable templates.
Photos used under Creative Commons from Anton Jackson, astrologyphotographywesildssharon