WEATHERLY, Pa. -- Currently, Police out of Weatherly are investigating a hit and run accident and a theft incident in the borough.
Sometime during the night of Monday, July 24th, a hit and run accident took place in the 200 block of Third St where two vehicles were stuck and damaged.

On Saturday, July 22nd, groceries and a bottle of liquor was stolen from a motor vehicle at the Dollar General.

Anyone with information on either incidents are asked to call Weatherly Police at 570-427-4241.
Powered by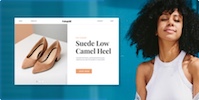 Create your own unique website with customizable templates.
Photos used under Creative Commons from Anton Jackson, astrologyphotographywesildssharon