WEST HAZLETON, Pa. -- On Monday, June 5th, at approximately 5:19 in the afternoon, a car accident occurred on West Broad Street.
Police in West Hazleton are asking that anyone who witnessed the 4-car MVA to contact the West Hazleton Police Department at (570) 455-3733.
Powered by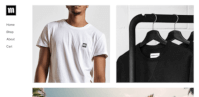 Create your own unique website with customizable templates.
Photos used under Creative Commons from Anton Jackson, astrologyphotographywesildssharon