By Lucas D. Wood
HAZLETON, Pa. -- On Friday, February 23rd, at around 10 o'clock in the morning, Police raided a major heroin-fentanyl manufacturing facility in Hazleton, resulting in the arrests of two men.
After an 18-month OCDETF Investigation by the US Drug Enforcement Administration's Scranton Resident Office in conjunction with the Hazleton City Police Department, Pennsylvania State Police and Luzerne County Drug Task Force, drug kingpin, Manuel Dejesus Luna Bautista, (M-37 YOA of Hazleton) and Yamilka Hernandez-Sanchez, (F-36 YOA of Hazleton) were arrested on federal drug charges.

On the morning of Friday, February 23rd, Luna-Bautista was apprehended while exiting his 2006 Hummer at 3rd Street and Carson Street.

Simultaneously, search warrants were executed at two locations in the City of Hazleton, 1003 Alter Street and 321 E Mine Street where agents and detectives seized a large quantity, approximately 300 grams of suspected fentanyl, packaged heroin, alleged methamphetamine and a 22 caliber handgun.

At the time of arrest, Manuel Dejesus Luna Bautista was in possession of approximately $1100 dollars in US Currency, which was seized as well as the 2006 Hummer, which will be processed through the Luzerne County Drug Task Force.

​Hernandez-Sanchez was found packaging heroin in a distribution operation on the 2nd floor of 1003 Alter Street as agents and detectives raided and entered the location, seizing the large quantity of drugs referenced above and the 22 caliber weapon.

Both defendants were transported to Hazleton Police Headquarters for processing and will be transported to US Federal Court to face federal drug trafficking charges, conspiracy to distribute heroin, fentanyl and methamphetamine, possession of the same, maintaining a drug distribution premise and other federal charges. Both will be arraigned before a federal magistrate later today in Wilkes-Barre.

Fentanyl is a powerful synthetic opioid painkiller that is 100 times more potent than morphine and 40 to 60 times more potent than 100% pure heroin and deadly.

STATEMENT RESIDENT AGENT IN CHARGE MARK GABURA

"DEA's mission is the coordination and cooperation with state and local law enforcement to reduce the availability of illicit drugs" "Today that coordination enabled us all to shut down this major operation and arrest a major kingpin in Hazleton"

STATEMENT MAYOR JEFF CUSAT

"Think about the amount of lives that will probably be saved and the amount of violence that's prevented by shutting this operation down in our city."

"I am proud of the men and women that place their lives on the line everyday across this country and our city to make it safer"

STATEMENT POLICE CHIEF JERRY SPEZIALE

"The Hazleton Police Department is proud of its relationship with our federal, state and local counterparts and because of it we unleashed the power of the many to do what none can do alone"

"The arrest of Bautista and Hernandez Sanchez will take a bite out of the local heroin and deadly fentanyl supply and should send a message to the community we are and will continue to take action in Hazleton."

"I know at times the community may feel frustration when they make complaints and they often feel that there's no result in it, but these investigations that make a significant impact take time and effort"
​
Powered by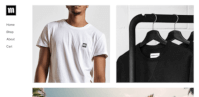 Create your own unique website with customizable templates.
Photos used under Creative Commons from Anton Jackson, astrologyphotographywesildssharon