WEATHERLY, Pa. -- On Saturday, June 17th, around 11:30 at night, an officer on patrol responded to a call for a man with a gun who was threatening to harm himself, or any police that came.
After attempting to negotiate with the male for a while, officers were able to safely talk the man from the house.

Charges are pending

Powered by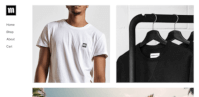 Create your own unique website with customizable templates.
Photos used under Creative Commons from Anton Jackson, astrologyphotographywesildssharon