WEATHERLY, Pa. -- On Saturday, July 1st, around 12:30 in the early morning hours, Police patrolling in the borough observed a motorist commit several motor vehicle violations.
Upon investigation, Police learned that the driver was driving under the influence.

When Police searched the driver and vehicle, they were able to find marijuana, paraphernalia, and exactly $1,000 in US currency.

The driver was arrested for DUI, and possession.

Charges are currently pending.
Powered by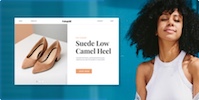 Create your own unique website with customizable templates.
Photos used under Creative Commons from Anton Jackson, astrologyphotographywesildssharon