By Lucas Wood
HAZLETON, Pa. -- On Sunday, November 26th, just minutes after 4 o'clock in the early morning hours, Hazleton Police conducted a motor vehicle stop at Manhattan Court and Fern Street after observing a car travelling the wrong way, east, on Spring Street attempting to turn not on Manhattan Court.
The green Pontiac Montana, bearing PA Registration, then abruptly stopped and turned around going south on Manhattan Court, which prompted the vehicle stop.

Sergeant J. Babula initiated a motor vehicle stop and identified a male driver that identified himself using the name Alvaro Rivera, but had no identification in his possession to substantiate his identity or the vehicle.

Additionally, it was peculiar to the officer that the vehicle was being operated with no keys in the ignition.

Investigation revealed that the vehicle was owned by a third party and had an expired registration and inspection.

The individual made statements to the officer that he held a valid drivers license.

However, no record could be found under the name provided in our vehicle computers or the Luzerne County Communication Center.

Backup units, M. Colasurdo, B. Dubin, C. Conarty arrived on the scene momentarily.

The officer recognized the individual from prior encounters and removed him from the vehicle subsequently identifying him as 28-year-old, Jeremy Rivera, which he was in possession of identification identifying him as such.

Further investigation into the vehicle being stolen uncovered a Smith and Wesson M&P 22LR loaded with a ten round magazine and nine bullets.

Investigation of the serial number indicated the weapon was stolen.

Rivera was taken into custody without incident and transported to Hazleton Police Headquarters for processing.

The vehicle was towed from the scene by the City's official tow and held.

Charges are currently being completed for Receiving Stolen Property, Felon not to Carry a Firearm, Carrying W/O Permit, False Identification to Law Enforcement, Driving One Way Roadways, Drivers Required to be Licensed, Expired Registration, Expired Inspection.

The stolen firearm alarm was cancelled and removed from the National Crime Information System.

Statement by Chief of Police, Jerry Speziale;
"This is indicative of the hard work and officer presence throughout the early morning hours in our city."
---
Powered by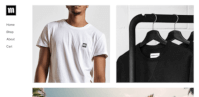 Create your own unique website with customizable templates.
Photos used under Creative Commons from Anton Jackson, astrologyphotographywesildssharon