DRUMS - Yesterday, a resident reported that a purse was stolen from a vehicle that was parked at a residence in the 300 block of St. Johns Road in Drums, according to a press release.
Anyone with information is being asked to contact police at 570-788-4111.
Powered by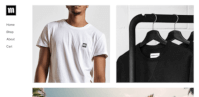 Create your own unique website with customizable templates.
Photos used under Creative Commons from Anton Jackson, astrologyphotographywesildssharon