By Lucas Wood
HAZLETON, Pa. -- Between 3 o'clock PM on Saturday, June 15th, continuing til 4 o'clock AM the next day, ​Hazleton City Police Department, Patrol Division, Narcotics Bureau, Special Operations Team in conjunction with members of the West Hazleton and Butler Township Police Departments through funding from the Luzerne County District Attorney's Office, (DA Stephanie Salavantis), and a US Justice Assistance Grant commenced saturated patrols and undercover operations throughout the City of Hazleton
High visibility enforcement efforts were in place with the City broken into zones, which have a proven deterrent effect in lowering and preventing crime and will continue thanks to this special funding.
Law enforcement emphasizes the prevention of crime and during the past two operations there were no in progress crimes in the City.
Clearly, anyone that is caught breaking the law or disrupting the quality of life in the City of Hazleton will be dealt with swiftly and decisively, to include jail time, fines, fees and other expenses, not to mention the embarrassment when friends and family find out.
As we already reported this morning, there was a pursuit during the operation. Read about that story by tapping
here
.
The Hazleton Police Department says that they want to make sure that they educate the public on the dangers and consequences of fleeing from the police in an effort to minimise these types of incidents.
Pursuits are dangerous to the public, police and all involved and is a serious Felony offense with jail time.
Chief of Police, Jerry Speziale made the following statement in a press release:
"The message should be clear, if stopped by Hazleton Police, pull over and conform...Fleeing will compound the problem and puts everyone's safety in jeopardy."
"Hazleton Police will continue with our federal and local counterparts in our ongoing commitment to reducing and preventing crime while increasing the quality of life and making a safer Hazleton."
Statistical Data:

Traffic Citations: 17
Vehicles Towed: 7
Non-Traffic Citations: 3
Fugitives Apprehended - 3
Criminal Arrests for Drugs - 14
Criminal Arrests for Non- Drug Violations - 1
Traffic Stops - 48
Pedestrian Stops - 24
Parking Tickets Issued - 8
Total Miles Patrolled: 733
Total Public Contacts: 442
Powered by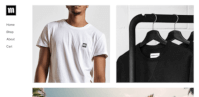 Create your own unique website with customizable templates.
Photos used under Creative Commons from Anton Jackson, astrologyphotographywesildssharon