HAZLETON, Pa. - On Monday, October 24th, 2016, shortly before 7 o'clock PM, the Hazleton Police Patrol Devision was called to Holley and North Manhattan Court for a dispute.
Upon arrival, Wellington Javier Marte-Ramirez, 21, of Hazleton was found hiding in a bathroom at the location.

Numerous patrol and detective units responded to the scene and the above individual was placed under arrest without incident.

On July 27, 2016, Wellington was charged after Hazleton Police responded to 10th and Locust Street on a report of gun shots.

​Upon arrival, a victim was located and identified Marte as the individual that took his gold necklace and fired a shot in his direction.

Hazleton Detectives conducted an investigation and a warrant was issued for the individual.

Hazleton Police have been aggressively searching for Marte over the past few months.

Marte is being held at the Hazleton Police lockup and will go before the magistrate for arraignment.

Statements by Chief of Police, Jerry Speziale:
"The men and women of the Hazleton Police Department are an extraordinary group of talented individuals removing a dangerous individual from our streets"

​ "The detective's in this situation were able to see the situation for what it was and are endowed with the skills required to handle such difficult tasks."
Powered by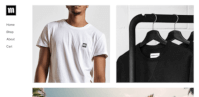 Create your own unique website with customizable templates.
Photos used under Creative Commons from Anton Jackson, astrologyphotographywesildssharon