By Lucas D. Wood
HAZLETON, Pa. -- Hazleton Police Patrol units responded to a call for shots fired in the area of Carson Street and East 7th Street around 3:30 early Friday morning.
There was a report of two shots fired.

Upon arrival, officers observed two males, one identified as Brandon Crum,(05/26/86) and the other described as a black male in his 30s with a bald head, navy blue tank top, and black gym shorts on E. 7th St. west of Carson St.

Officer Brian Dubin commanded them to show their hands.

Upon making contact with the unknown actor, Dubin observed Crum slightly bending over in front of a vehicle.

Upon giving Crum commands to show his hands, the unknown actor fled east on E. 7th Street.

Crum eventually showed his hands and was taken into custody.

Found near his location was a Taurus PT140 .40cal bearing S/N: (SJT01648) determined to be stolen out of our department on 04/05/2017.

Officers located a male matching the description of the fleeing actor in the area of Perry Ct. and E. 6th Street.

The male fled upon observing Officers and was unable to be located.

Officers observed a gold Acura bearing PA Registration running on Carson Street between E. 6th Street and E. 7th Street.

Nothing suspicious was observed in plain view in the vehicle.

The vehicle was secured.

Crum was taken into custody and transported back to City Hall.

Contact was made the Luzerne County District Attorneys office who approved charges for Felon Not to Possess a Firearm(F2), Receiving Stolen Property(F2), Firearms Not to be Carried Without a License(F3), and Public Drunkenness. Chief Speziale notified.

Chief of Police, Jerry Speziale, issued the following statement via a press release:
"We will continue to utilize saturated Patrol's to combat these offenses in our city to make a safer Hazleton. " The area of Diamond and Carson Avenue is becoming a problematic area in the early morning hours that we will fully concentrate on. "
Powered by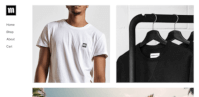 Create your own unique website with customizable templates.
Photos used under Creative Commons from Anton Jackson, astrologyphotographywesildssharon