By Lucas Wood
McAdoo firemen rescued a man from his smoke-filled apartment who was completely passed out.
They gave him oxygen and he revived him on the way to the hospital Saturday afternoon. According to McAdoo Fire Chief Robert Leshko, several firefighters retrieved the victim from the apartment on the first floor of 10 N. Kennedy Drive. The firefighters also encountered an oxygen system inside the apartment where the fire was burning, but they thankfully turned it off without sustaining injuries. A caller to 911 said the fire was out, but Leshko said firefighters continued to the scene and entered the building anyway before they found the victim. Assisted the McAdoo Fire Company was the Tresckow Fire Company, the Hometown Fire Police and McAdoo and American Patient Transport Systems ambulances.
Powered by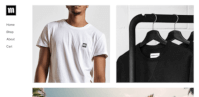 Create your own unique website with customizable templates.
Photos used under Creative Commons from Anton Jackson, astrologyphotographywesildssharon