Last night, City Hall was packed with many of Hazleton's concerned residents for the city council meeting. It's been recognised amongst city officials that Hazleton's police department needs greater fundings to allow the hiring of three full-time officers.
Multiple revised budget ordinances were voted on that'd increase the earned income tax rate for 2016 to 1.56 per cent. Mention was made of a second ordinance that'd allow more funding for police hiring, but at it's expense would also increase property taxes by 2 percent. Though, council members opted not to present it for a vote.

Throughout the evening, Hazleton residents practiced their freedom of speech and talked about their concerns, as it relates to the community. Later today, more in-depth coverage from last night is expected to be released via Hazleton News 1 ( HZTN1.com. )
Powered by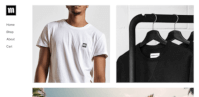 Create your own unique website with customizable templates.
Photos used under Creative Commons from Anton Jackson, astrologyphotographywesildssharon