HAZLETON, Pa. -- On May 30th, the following email was composed by Award-winning, former Standard Speaker journalist, Maria Jacketti and sent to Mayor Jeff Cusat.
As the second poet laureate of the City of Hazleton, and following in the tradition established by the city's first laureate, Sal Defazio, the time has come to pass the baton of laureateship to another poet and to also create an expansion of the program that will be unique in the nation and shine a much needed positive light on Hazleton, while helping the population, particularly children at risk of entering gangs.

First, we have nine laureates in the state, and shamefully no state laureate, as Governor Rendell squashed the position because he considered it "elitist," even after the state laureate offer to serve with no stipend. He had been receiving a small one for travel expenses. Only three states in the country do not have a laureate.
Pennsylvania has city and county laureates who include some of the finest poets in the nation. And other than Philadelphia, we are the only city to have a laureate at the extreme Eastern side of the state. This is a good thing. All Pennsylvania city and county laureates serve as grassroots volunteers and receive no reimbursement of any kind for travel. All expenses come out of our pockets. Personally, I have spent countless dollars in service to the city in this way.

During my time as laureate, I created the Hazleton Literature Project, existing in the virtual world, but touching real people down on Earth. This included bilingual poetry spots that I offered on the local TV station Telekaribe. Now, we are poised to expand the Hazleton Literature Project even more, by focusing heavily on children's writing and getting our kids to write, to express their emotions creatively, rather than embracing gang life.

Sal established passing the baton to me in particular because I am bilingual and had the ability to work with the entire community. Five years ago I was sworn into office by Mayor Yannuzzi. Thus, I am now passing the baton to two local writers, both of whom have notable publications, and will represent our city with honor and stand with the finest in state-wide, national and local events.

The following two gentlemen need to be sworn in by Mayor Cusatt at the next city council meeting: Mr. Eddy Ulerio, a former college professor from Santo Domingo and author of a well-received collection of poetry, and Mr. Franklin Perez, whose first children's book Buttons and Zippers just received rave acclamation in Kirkus Reviews.

I have promised to serve as background support for both artists, and I hope that Sal will agree to do this also. We will be available for workshops city-wide , in schools and beyond, and perhaps in the future may add other genres of writing to the laureate program.

Franklin Perez will be the first children's literature laureate in The United States! He has written more than 20 children's books that remain in various stages of redaction.

I was a poet-in-residence while in New York City, who worked with children at risk and achieved phenomenal results. We are duplicating and going beyond what was done there, and at no cost to the city or state. We promise to teach all residents to write, showing that Gov. Rendell's "elitist" comment was false, if not catastrophic. There is nothing elitist about what we are doing. We will begin the new stage by establishing a YouTube, Hazleton Laureates channel.
​
We are bringing literature and writing skills to all the people, of course, but we are starting with children!

Sincerely yours,
Maria Jacketti, PH.D.
2nd Poet Laureate, City of Hazleton
Powered by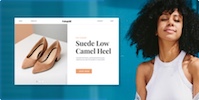 Create your own unique website with customizable templates.
Photos used under Creative Commons from Anton Jackson, astrologyphotographywesildssharon