The Pines Eatery and Spirits - located at 8 West Broad street in Hazleton - is celebrating Valentine's Day with a special dinner menu on Saturday. We have it posted for you below.
Appetizers
Shrimp Cocktail | $14.95
Scallops Wrapped in Bacon | $8.95
​
​Entrèes
Shrimp and Jumbo Lump Crab over Angel Hair with Roasted Tomato Aioli | $22.95
Twin Petite Lobster Tails | $30.95 STUFFED | $33.96
Prime Rib Au Jus | $23.96
Chicken Coronado Sautéed in Lemon Butter and Served over Spinach | $15.95
Surf and Turf | $29.95
Grilled Sword Fish with Lemon and Garlic Passata | $16.95
​
Powered by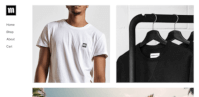 Create your own unique website with customizable templates.
Photos used under Creative Commons from Anton Jackson, astrologyphotographywesildssharon