WEST HAZLETON - Last Thursday, August 18th, at around 11:20 PM, West Hazleton Police were dispatched to the Bowl Arena after a male stole a bowling ball from a retail display.
Police discovered that a male fled from the establishment with a bowling ball after failing to pay for it.
​
He reporedlty came with two other friends.

A review of video survelliance footoage lead police to an out of state registered vehicle the males had fled in.

The male responsible for the theft was found in an area hotel room.

The male was taken into custody after officers observed the bowling ball in the male's room.

Sean Stacey Layne Fines, 22, of Virginia, faces charges of Retail Theft and Receiving Stolen Property
Powered by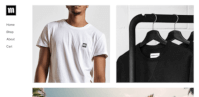 Create your own unique website with customizable templates.
Photos used under Creative Commons from Anton Jackson, astrologyphotographywesildssharon