SUGARLOAF - On Saturday, September 17th, shortly after 7 o'clock in the evening, Sugarloaf Township Police were dispatched to the Forest Hill Inn Motel for a male possibly attempting to break into a room, according to a press release.
When officers arrived on scene they observed approximately 9 individuals in the parking lot.

When the individuals observed the officers they fled on foot through the woods onto Penn State Hazleton campus.

The officers chased the individuals and apprehended 3 of them.

​The 3 individuals will face multiple charges
Powered by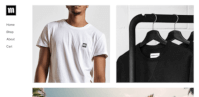 Create your own unique website with customizable templates.
Photos used under Creative Commons from Anton Jackson, astrologyphotographywesildssharon