Earlier today, a patrol officer conducted a traffic stop on a vehicle in Sugarloaf. The driver wasn't able to provide the officer with a drivers license. The driver provided the officer with a name and date of birth. However, after running an investigation, the officer learned that the driver provided false identification because of a suspended license.
​
According to the initial press release, Virginia Forker, 41, of Tresckow will face False Identification to Law Enforcement, Driving While Operating Privilege is Suspended, Expired Inspection and Unauthorized Transfer or Use of Registration charges.
Powered by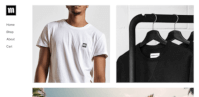 Create your own unique website with customizable templates.
Photos used under Creative Commons from Anton Jackson, astrologyphotographywesildssharon