DRUMS - On November 10th of last year, a Butler Township Police officer observed a vehicle while doing a routine patrol on North Hunter Highway, according to a press release.
Robert M. Olaski Jr., age 51, of Hazleton was operating the vehicle.
​
Olaski was said to have committed a traffic violation, and a traffic stop was conducted on the vehicle.

During the course of the traffic stop, a hypodermic needle containing suspected heroin was located inside the vehicle.

The following charges were filed via a Police Criminal Complaint in District Court 11-3-03 on May 31, 2016.

(1) Count of Possession of a Controlled Substance (MISDEMEANOR)
(1) Count of Possession of Drug Paraphernalia (MISDEMEANOR)

Powered by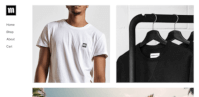 Create your own unique website with customizable templates.
Photos used under Creative Commons from Anton Jackson, astrologyphotographywesildssharon