Article via Hztn1.com
At approximately 1am, Hazleton City Police responded to a home on Seybert Street for a report of a break in. The residents reportedly heard a noise in the downstairs of their home and locked themselves in an upstairs room while awaiting police. Hazleton police responded to find that multiple items had been stolen from the home, and began searching the area for those involved in the incident. Near Wyoming Street, a group of three males was seen by a Hazleton officer. The three males fled on foot near the Castle when noticing the HPD officer. Two were initially caught, with a third being searched for. Alcoholic beverages from the home were found in possession of the males, and a search for other stolen items extended into surrounding areas including the Altmiller Playground. Richard Andy Paduani, 20 of Hazleton, and a juvenile have been charged in the home invasion style burglary. Paduani has been confirmed to have been charged with multiple felonies, and is currently lodged at the Luzerne County Correctional Facility.
---
Powered by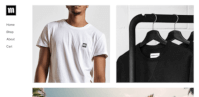 Create your own unique website with customizable templates.
Photos used under Creative Commons from Anton Jackson, astrologyphotographywesildssharon