MCADOO, Pa. -- A stormwater project will cause the water to be shut off in a portion of McAdoo, East Monday.
For eight hours, starting at approximately 9 o'clock Monday morning, the Kline Township Municipal Authority will be shutting off the water for the following streets in the borough:
West Sherman

South Hancock

West Washington

West Adams

West Garfield

West Taylor

West Monroe

Alleys on the west side of Kennedy Drive from Sherman to Taylor.
Powered by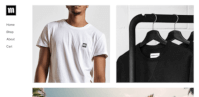 Create your own unique website with customizable templates.
Photos used under Creative Commons from Anton Jackson, astrologyphotographywesildssharon