WEST HAZLETON - The West Hazleton Police Department will be conducting roving DUI patrols throughout August and the month of September, according to the department's official Facebook page.
In an effort to reduce driving under the influence related crashes, officers assigned to special details will concentrate their efforts on locating those operating vehicles while under the influence of alcohol or controlled substances, these officers will also be strictly enforcing aggressive driving and seat belt usage laws.
Powered by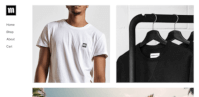 Create your own unique website with customizable templates.
Photos used under Creative Commons from Anton Jackson, astrologyphotographywesildssharon