HOMETOWN - On Wednesday, October 5th, at around 5 o'clock PM, a retail theft involving counterfeit money occurred at the Walmart in Hometown.
Picture below is the female suspect.

Anyone with information is asked to contact the Rush Township Police.
Powered by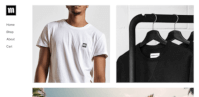 Create your own unique website with customizable templates.
Photos used under Creative Commons from Anton Jackson, astrologyphotographywesildssharon