By Lucas Wood
HAZLETON, Pa. -- On Sunday, December 17th, at around 5:30 in the afternoon, a Hazleton man was arrested by Police after engaging in a physical altercation.
​Police identified the man as 22-year-old, Christopher Weikel, of Hazleton.

Weikel was arrested at a residence on Garfield Street in the City after Hazleton Patrol officers responded to a residence following a physical altercation in which it's been alleged Weikel choked a female after refusing to leave the location and refusing to permit the female from leaving the location.

The victim was transported to LVHH for treatment. Luzerne County District Attorney's Office was notified and authorized charges for Strangulation, Terroristic Threats, Simple Assault, False Imprisonment and Harassment.

Weikel was arraigned by Magistrate J. Dixon and bail was set at $50,000 straight cash.

There was also a detainer from probation placed on the individual and he was transported to LCCF who was notified by the department of the detainer.

No photo was available at press time based on the subjects difficult behavior with the officers.

Chief of Police, Jerry Speziale, issued the following statement in a press release:
"Thankfully, the victim survived this serious incident and no one should be subjected to such violence."
Powered by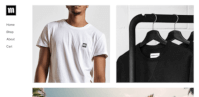 Create your own unique website with customizable templates.
Photos used under Creative Commons from Anton Jackson, astrologyphotographywesildssharon