By Jeff Pugliese
HAZLETON, Pa. -- As we highly anticipate the upcoming Hazleton area sports season we'd like to introduce Hazleton Headlines sports page.
​
Author

My name is Jeff Pugliese I am a life long native to the area. I've covered and played sports my entire life. I have a beautiful family that I love and would do anything for. I Most recently played with the great Cougar football teams of the early 2000's. Throughout my football career I've played every position on the field with finally finishing as a nose guard my senior year. I come from 3 generations of cougar football and I am proud to represent it in the best of light that i can.

Archives

Categories

RSS Feed
Powered by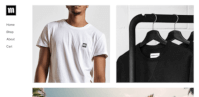 Create your own unique website with customizable templates.