"We've already kind of started getting people excited about our entrance, which I've kind of wanted to temper expectations, but we had some media hits this morning, and Woods and Kofi were already telling people to look out for our entrance. So, I suppose our WrestleMania entrance is the big plan. There's a good chance that it all gets nixed, and people are very disappointed, but we have something cooking."

​So what's the big idea that The New Day pitched for WrestleMania 32? According to The Wrestling Observer Newsletter, the group wants to fly around AT&T Stadium while riding unicorns. It was noted that the idea only has a 50% chance of happening and even Big E himself has said there's a good chance it will be nixed.
Powered by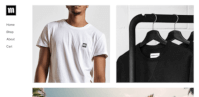 Create your own unique website with customizable templates.
Photos used under Creative Commons from faceturnphotography, miguel.discart, miguel.discart, miguel.discart, miguel.discart, interbeat, televisione, miguel.discart