By Wrestling Headlines Staff
According to The Wrestling Observer Newsletter, there has been talk of a possible class action lawsuit against WWE.

The lawsuit would involve royalties for people appearing on the WWE Network. Wrestlers who participated in interviews for WWE DVD's get paid for it and collect royalties from DVD sales. As of late, DVD business has taken a hit because of the WWE Network.

​Wrestlers who are interviewed for shows on the network are paid but they do not collect a royalty check from the program that they appeared on like they do with DVD's. As of this writing a case has not been officially filed, but there will be one soon.
Powered by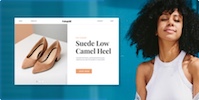 Create your own unique website with customizable templates.
Photos used under Creative Commons from faceturnphotography, miguel.discart, miguel.discart, miguel.discart, miguel.discart, interbeat, televisione, miguel.discart